About the Veterinary Outpatient Treatment Center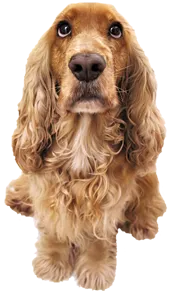 The Veterinary Outpatient Treatment Center is a family-owned practice with over 10 years of experience in the veterinary profession. Our customized care, and fully equipped hospital, makes us a better choice compared to the more generic corporate practices.
Veterinary Outpatient Treatment Center is proud to serve the Medford, NY area for everything pet-related. Our veterinary clinic and animal hospital is run by Dr. David Aguirre, who is a licensed, experienced Medford veterinarian.
Our team is committed to educating our clients in how to keep your pets healthy year round, with good nutrition and exercise. Veterinary Outpatient Treatment Center stays on top of the latest advances in veterinarian technology and above all, remembers that all animals and pets need to be treated with loving care in every check-up, procedure, or surgery.
Consolidated Care for Your Pets
We work closely with pet owners to understand the lifestyle and health history of your pets. Annual checkups will help maintain your pet's good health and aid in early detection. Comprehensive care with personalized treatment plans based on the history, breed, and age of your pet.
Committed To Cancer Treatment
If your pet is a candidate for cancer treatment, then it should be afforded the opportunity to be treated. Cost should never be a dissuading factor. Ever frustrated by the existing cost involved in these treatments and the resulting percentage of pet owners who could not afford it, is what largely inspired the opening of the center. Throughout his career Dr Dave has done all he could to make the treatments more affordable but not owning the practice or being the final word regarding policy, brought with it certain limitations. Those limitations are now a thing of the past.